Research
Research groups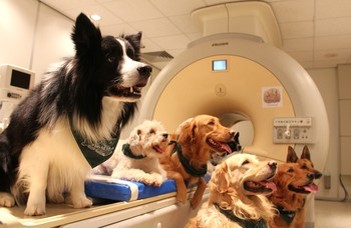 At ELTE Department of Ethology, we mainly study dog behaviour, brain function and genetics, but also other companion animals (e.g. cats, piglets, horses) and zebra finches. Moreover, we are working on children's use of mobile devices and the development of social robots, too.
Research on children's use of mobile devices:
If you and your dog would like to participate in our behavioural tests, you can find our calls on Facebook with the hashtag #etotest or write to etologiatanszek@ttk.elte.hu.
Our research is presented in our video series 'Behavioural Biology For You'.